Lim Fantasy of Companionship for Piano and Orchestra
Home
About
Videos
Images
Press
Reviews
Awards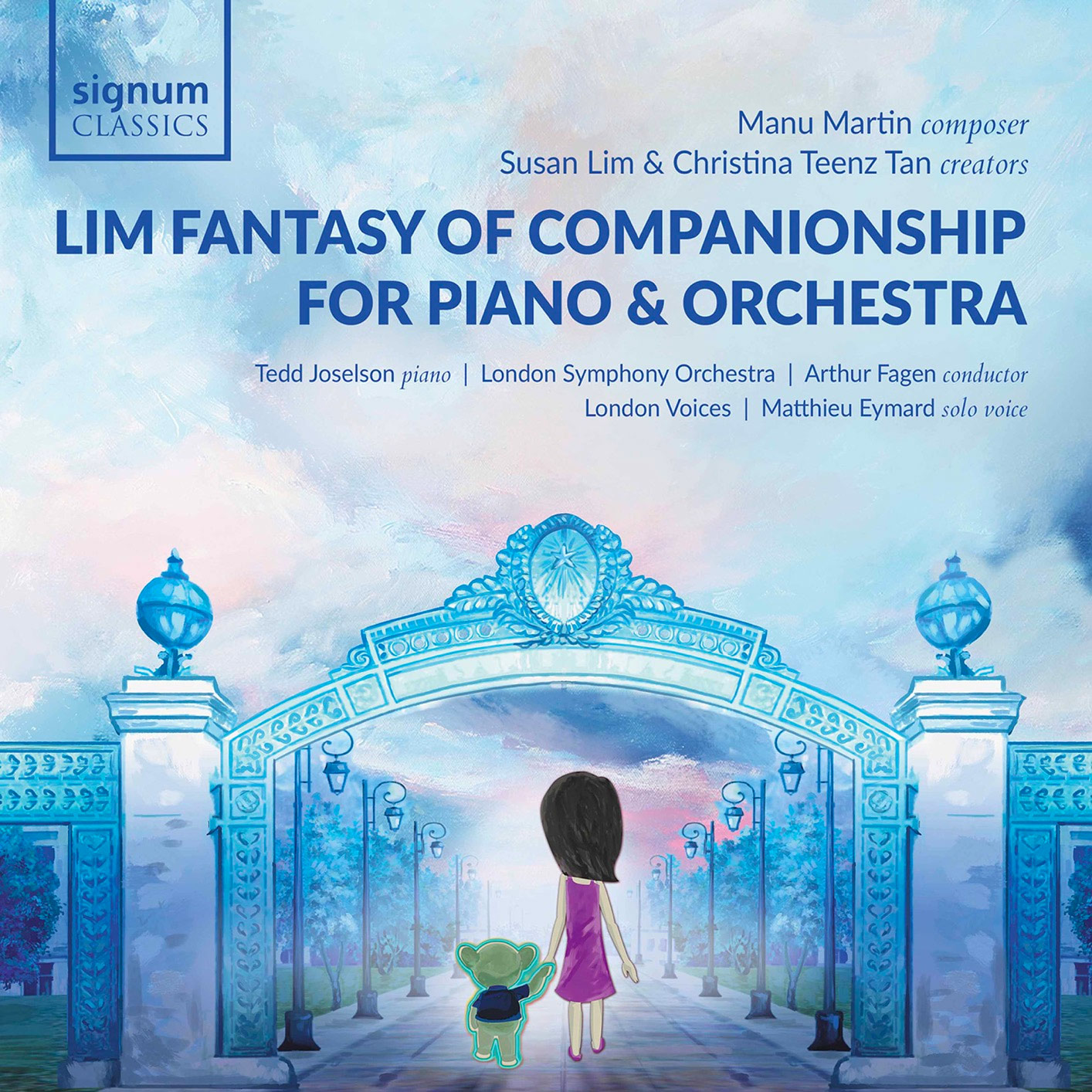 BBC SOUNDS - INTERVIEW
Inspirit with Jumoké Fashola – Dr Susan Lim – co-creator of The Lim Fantasy of Companionship for Piano & Orchestra. – BBC Sounds.

Listen to the interview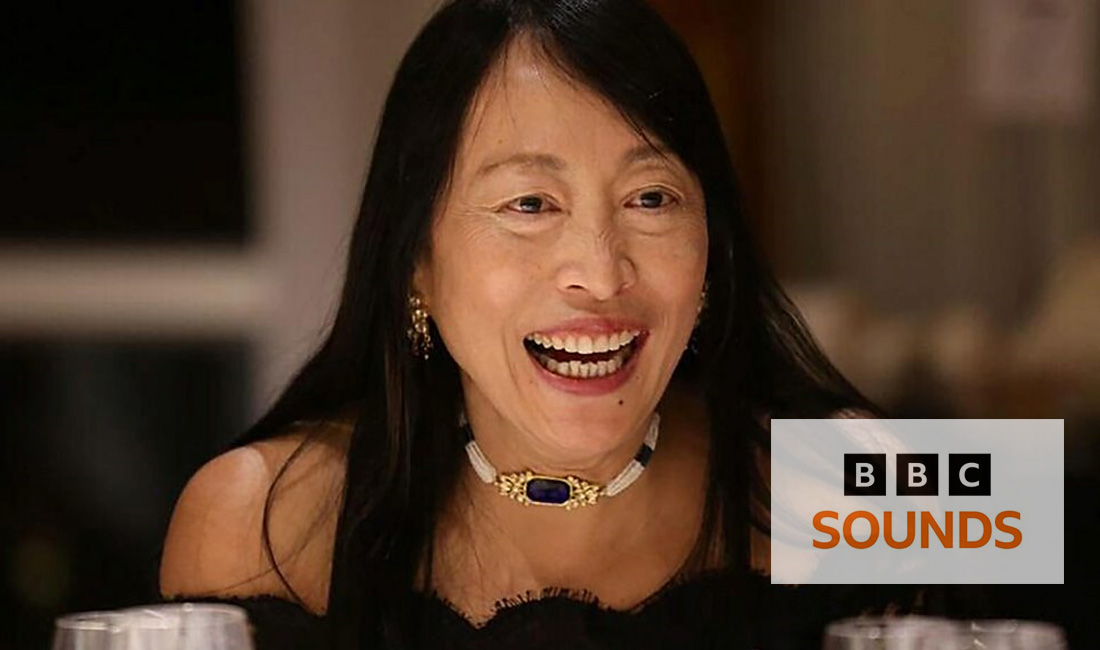 THE UK PREMIERE
Lim Fantasy of Companionship for Piano and Orchestra, presented by the Royal Philharmonic Orchestra conducted by Robert Ziegler, feat, pianist Mark Bebbington, the London Voices, solo voice Matthieu Eymard and ALAN team musicians Jerome Buigues electric guitar, Frederic Riviere bass, at the Cadogan Hall 5th July 2023
Introduction and Overture
Climax of the Lim Fantasy and curtain call
WORLD PREMIERE
Lim Fantasy of Companionship for Piano and Orchestra
Performed by Tedd Joselson and the Musicians' Initiative Orchestra, ALAN team, in a sold-out Concert 'Flights of Fantasy' . The program included the Tchaikovsky 1 and the Brahms 1, alongside the Lim Fantasy of Companionship for Piano and Orchestra M
Music Director, Alvin Seville Arumugam
ESPLANADE CONCERT HALL, SINGAPORE
8 June 2022
Sizzle Reel, World Premiere of the Lim Fantasy of Companionship for Piano and Orchestra
Videos
1 – Overture
A grand opening to the Lim Fantasy of Companionship, featuring the 78-member London Symphony Orchestra conducted by Arthur Fagen, Tedd Joselson on piano, and a 36-member ensemble of London Voices, in a powerful orchestration composed by Manu Martin.
Acclaimed pianist Tedd Joselson returns to the stage perform the World Premiere of the Lim Fantasy
A Conversation with acclaimed pianist Tedd Joselson on "the Sensitive Man" hosted by Simon Lim
2 – Jungle Song
The sounds of the Jungle, brought to life by the marimba, percussions and French horns, as the solo pianist animates the run of a baby lion, wild and free.
3 – Alan Song
Tedd Joselson leads this joyous theme song, the ALAN song, as the baby lion celebrates life, wild and free, accompanied by a 36 member choral ensemble of London Voices.
4 – Transition to Origins
A truly tragic scene. The life of our baby lion is suddenly halted by gunshots fired by a lone hunter. We hear its heartbeats, arrhythmic, irregular, stifled, and then, stopped. And as it dies, its soul departs from its animate existence. Its soul lifts off, and then rises with profound melancholy, as we now hear in the cello and piano. The soul sadly accepts that its once animate form is no more, as it drifts off into the skies.
5 – Origins
The harp leads into the dawn of a new day, as the baby lion's soul arrives in a toy factory and finds its way into the cotton body suit of a plush inanimate baby lion doll, just as it is being stitched up. The orchestra gives a rousing send off, as the inanimate with its soul proudly departs in a cargo jet, flying over, departing its beloved jungle existence forever.
6 – Life on the Shelf
We are in this strange new world of humans and the inanimates who are living side by side, on their shelves. We hear ALAN and its inanimate companions of all sorts celebrate their Life on the Shelf.
17 – Transition to Boy Scientist
14 – Transition to New World Order Piano
About
The Lim Fantasy of Companionship for Piano and Orchestra celebrated its first Anniversary on 23rd April 2022.
Huge thanks to all listeners, supporters and to our label Signum Records, from the entire team!
The Lim Fantasy of Companionship for Piano and Orchestra (abbrev "Lim Fantasy")
It started with an Idea …
sparked at an INK conference in Hyderabad 2017, with an invitation to speak
at a session "Giant Leaps: Thrilling potential of AI and Robotics".
Co-creator Dr Susan Lim chose the topic "the future of companionship", and partnered in a duet, with an inanimate ALAN in the form of a hologram.
The ALAN hologram opened with an invitation to an audience of some 1200 delegates, "spend a little time with me…", and enthralled with a fascinating escapade into a world of artificially intelligent companions, blurring the line between human and inanimate.
INK musician Joi Barua then joined on stage, to perform the ALAN song, the first musical composition for ALAN along the path to the "Lim Fantasy". In that moment, staring into a vast Hall of attentive faces, it became evident to Dr Susan Lim that music was the perfect medium to communicate and open up a discussion on the sensitive, controversial topic of what is life and what is non life, which no longer belonged just to the medical profession.
Inspiration
And so the musical journey began, with Matthieu Eymard (France) and Ron Danziger (Australia), coming on board with Joi Barua (India) to compose 15 original ALAN songs, to lyrics penned by Dr Christina Teenz and Dr Susan Lim, co-authors of a script for a musical ALAN.
The trio of composers from three continents, coming together to produce just the right mix of contrasting moods, unfolded the musical journey of a soul, from wild (animate), to captive (inanimate), and ultimately to being quantum entangled, with its human companion.
The Making of the Fantasy
In the spring of 2018, the brilliant young French composer, Manu Martin, together with project manager Matthieu Eymard, experimented with adding strings to our songs. Listening to the compositions, the team delighted in a newfound elegance to the music, and an eloquence in which to communicate what was otherwise perceived as a cold, intimidating topic of a future companionship with artificially intelligent inanimates.
Brainstorming together, Dr Susan Lim asked, "what if we orchestrate all our ALAN songs and string them together to tell the story ?". Overnight, a Fantasy was conceptualised.
Lim Fantasy Of Companionship for Piano and Orchestra
ACT 1 – is about the inanimate's origins in the Jungles of Tanzania, and the journey of it's soul, from animate, into an inanimate form, a plush companion.
(comprises tracks 1-Overture, 2- Jungle Song, 3- ALAN Song, 4-Transition to Origins, 5-Origins).
ACT 2 – is about humans and inanimates living side by side, each in their own separate worlds, until a pair heads off to College.
(comprises tracks 6- Life on the Shelf, 7-Transition to Companion Friend, 8-Companion Friend, 9-Off to College).
ACT 3 – is about reminiscence and romance, of an endearing human-inanimate companionship, that has blossomed over time.
(comprises tracks 10-Timeless, 11-Transition to Ode to ALAN, 12-Ode to ALAN).
ACT 4 – introduces the new science and technologies which the inanimate craves for, synthetic DNA to rewrite it's genetic code, and robotics and artificial intelligence for a new world order.
(comprises tracks 13- Synthetic DNA, 14-Transition to New World Order, 15-New World Order)
ACT 5 – introduces the villain, the evil professor, and the hero, the boy scientist who cracks the code, and fulfils the inanimate's deepest desire for quantum entanglement, two souls entangled together, forever.
(comprises tracks 16-Evil Professor, 17-Transition to Boy Scientist, 18-Boy Scientist)
ACT 6 – this final ACT is transcendent, as the inanimate takes one final, brief, look back at the law of the jungle, then an heroic leap forward, as it embraces the Quantum law, a fate accompli, as two souls entangle, and an inanimate-human partnership is realized, and the music culminates in a triumphant, jubilant celebration.
(comprises tracks 19-Tribal Bushman Song, 20-Transition to Teleportation, 21-Teleportation).
The Recording at Abbey Road
What a magnificent day it was, 19th November 2019, as the ALAN team members arrived at Abbey Road Studios from around the world to record the Fantasy:
Tedd Joselson, Susan Lim, Deepak Sharma (Singapore), Arthur Fagen (New York), Joi Barua (Mumbai), Animation Artist Samudra Kajal Saikia (Delhi), Christina Teenz Tan, Ron J Danziger (Melbourne), and a French contingent of musicians, joined Michele Drees and Afla Sackey in London.
It was a spectacular culmination of commitment and team effort, as everyone rose to the occasion, and a Fantasy was born.
Proudly, on the floor, in the control room, viewing galleries, and from the balcony of Studio One, the ALAN team watched, spellbound, some with tears of joy, as the first sounds of the Fantasy Overture played proudly, impeccably, with grandeur and magnificence, by a 78-piece London Symphony Orchestra conducted by Arthur Fagen, Tedd Joselson on Piano.
A choral ensemble of 36 London Voices recorded the next day, directed by its charismatic founder Terry Edwards and co-director Ben Parry. There was a mix of emotions, intense and raw, that added to the celebrations, and to the colour, temperature, blood, sweat and tears of the two weeks from the recording to the mixing sessions.
Post Recording notes
In January 2020, the Fantasy journeyed across the Atlantic to be mastered by Greg Calbi, at Sterling Sound Studios, New Jersey, 'accompanied' by the trio of Christina Teenz Tan, Matthieu Eymard and Susan Lim.
Shortly after, the world was engulfed in a Pandemic, and much of the music industry came to a deathly standstill.
Thankfully, into spring of 2021, there is light at the end of the tunnel, and
it is with much pride and joy that the ALAN team members comprising composers, creators, artists, musician, sound engineers and producers, can now share the "Lim Fantasy" with the world.
More
ALBUM AVAILABLE
ON SIGNUM RECORDS